Really...what you want to know, and what you need to know!

I'm not afraid to give you pricing up front...

The Important Stuff

All tunnels are build with 7.5 oz VINYL.  We do NOT use "parachute" material...sometimes called an "Oxford" cloth

All pricing INCLUDES blower(s) and shipping direct to you

All tunnels come with a 2 year warranty

Pricing...

8' x 15' Regular Tunnel - $3799

10' x 24' Regular Tunnel - $4799

14' Tall Helmet Tunnel (25' long)- $5799

18' Tall Helmet Tunnel (34' long)- $6799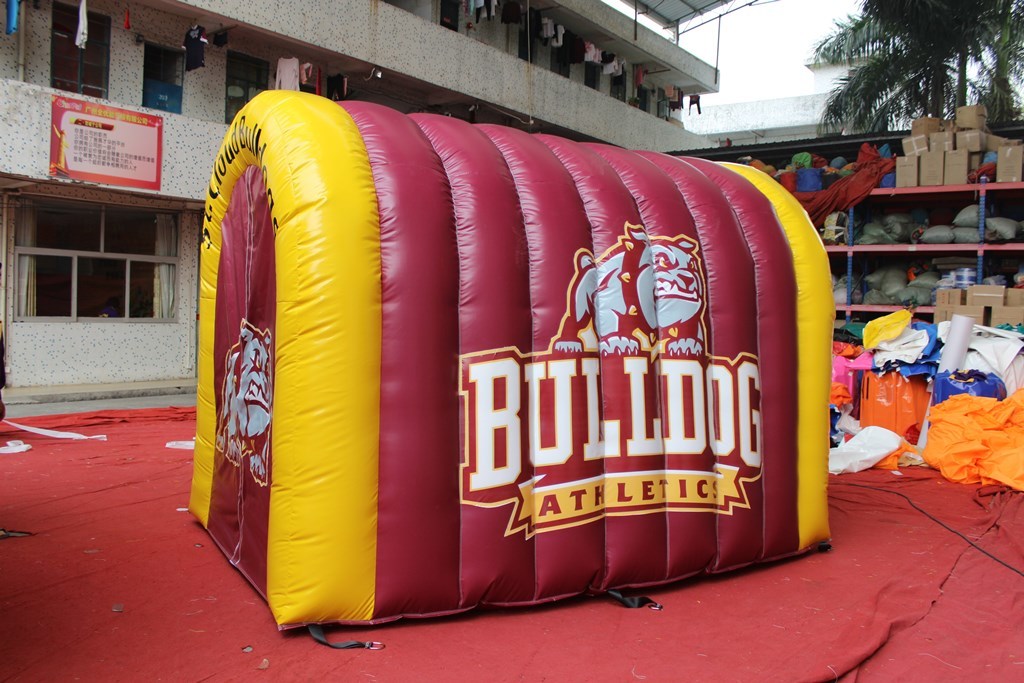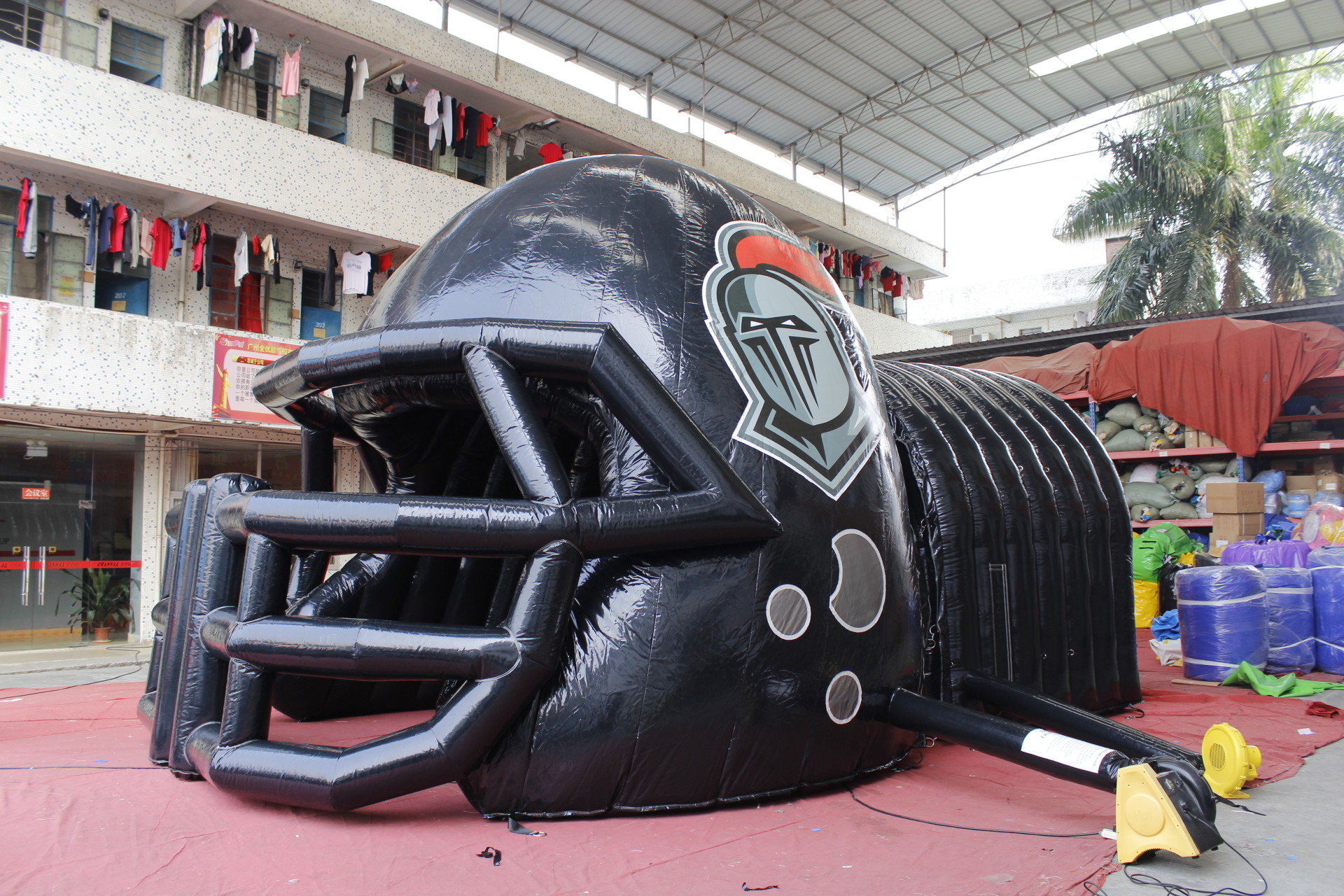 Custom Mascot Tunnels will vary based on the Mascot.  Prices starting at $8799

Our inflatable tunnels are built with 7.5oz vinyl.  We DO NOT use "parachute" material, or "Oxford Cloth" material to build our football tunnels.  Our inflatable football tunnels are built with double stitching, and come with a 2 year warranty for defects of manufacturing.  Included with your inflatable tunnel, are the blower(s) that are needed to keep the inflatable football tunnel up, a vinyl storage bag and stakes for keeping it secured.  I suggest you use kettle balls or bags of sand to help keep your inflatable tunnel in one place.  The stakes have a tendancy to get pulled up in windy conditions.

Your inflatble tunnel is shipped ready to go.  All you have to do is unroll your run through tunnel and make sure all external zippers are closed.  Attach your blower(s) to your tunnel and start the blower(s).  Keep an eye on it as it inflates, but in just a few minutes your inflatable tunnel for football is ready to go!

Do not use your inflatable tunnel in high winds, or in stormy conditions.  If your football tunnel gets wet or damp, you need to make sure it is dry before you roll up your inflatable tunnel for any length of time.

When you store your inflatable tunnel, try and keep in it a climate controlled area.  Heat and moisture will kill your inflatable tunnel.  Always store it dry and you can clean your football tunnel with a mild soap and water mixture...but store it dry.